Three and a half years ago, with European co-financing from the European Regional Development Fund (ERDF INTERREG V Indian Ocean 2014-2020), the Indian Ocean delegation of Ifremer launched the ambitious "Indian Ocean Sea Turtles" (IOT) project with the aim of developing new, innovative, smaller, energy-efficient, low-cost and open source tags adapted to juvenile sea turtles and creating the first sea turtle observation network in the south-western Indian Ocean basin through regional scientific cooperation.
This regional cooperation has mobilised players from the world of research, such as the Montpellier Laboratory of Computer Science, Robotics and Microelectronics (LIRMM) attached to the CNRS and various Ifremer laboratories, as well as organisations responsible for the management and conservation of the study sites, these include the Seychelles Islands Foundation (SIF), the French Southern and Antarctic Lands (TAAF), the Mayotte Departmental Council, the Mayotte Marine Natural Park, the Reunion Island Marine Nature Reserve, as well as other collaborations that have developed over the years (Oulanga Na Nymba, Maritime Gendarmerie of Mayotte, Le Jardin maoré, FAZSOI).
Despite some setbacks that occurred with the Covid health crisis in the middle of the project, such as the supply of electronic components or the planning of deployment missions to the study sites, the project's objectives were fully achieved thanks to the support of all the partners and teams.
The Indian Ocean delegation of Ifremer would like to thank all the people who, through their support, their involvement and their work, have made this beautiful project possible and successful.
The IOT project is ending but the work continues with the IOT 2 project in perspective !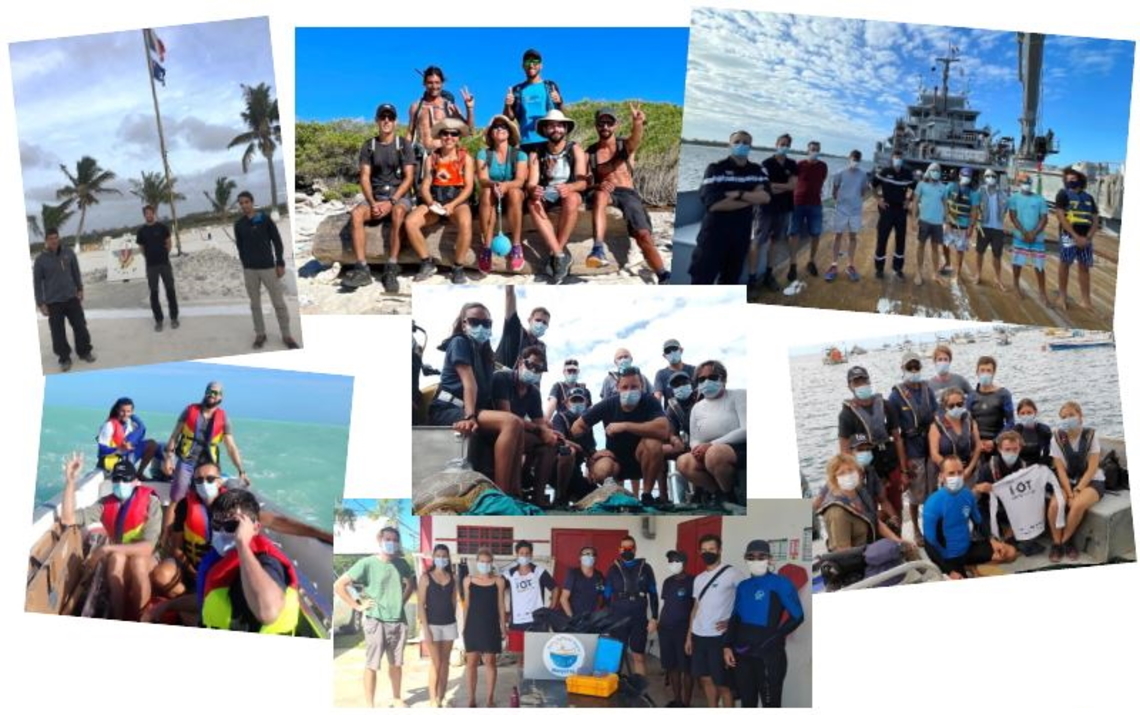 THANK YOU !